Current Green Jobs
Join our mailing list to be the first to hear of new opportunities.
Search through our current postings of the best green jobs in West Michigan & beyond.

Supports the Department by participating in the development and implementation of policies, procedures, and programs that address regulatory compliance, trade compliance and overall sustainability of Steelcase products and facilities. LEARN MORE
ENVIRONMENT PROGRAM OFFICER
The Environment Program Officer will support the Environment Program in advancing its goal of helping cities combat and adapt to climate change while advancing racial and economic equity.  The Program Officer will assume responsibility for managing the program's Climate Resilient and Equitable Water Systems (CREWS) portfolio of grants and social investments. The Program Officer also will work closely with other members of the Environment team to contribute to the design and execution of other elements of the program's grantmaking and social investing strategies. LEARN MORE
ENVIRONMENT PROGRAM FELLOW
The Environment Fellow will support the Environment Program in advancing its goal of helping cities combat and adapt to climate change while advancing racial and economic equity.  The Fellow will gain experience and insight into institutional philanthropy, climate change policy and advocacy, community development, and strategies to incorporate equity firmly in climate change work.  LEARN MORE
Michigan Saves Director of Marketing and Communications
SUMMARY The director of marketing and communications supports Michigan Saves, a clean energy financing nonprofit staffed by Public Sector Consultants (PSC). The director is responsible for implementing and evaluating marketing and communications strategies and tactics, writing copy, contributing communications ideas to advance brand objectives, managing campaigns, coordinating tasks with internal and external teams, performing administrative tasks, and more. LEARN MORE

Energy Efficiency Business Lead
The EWR Business Lead will join a growing team, under the EWR Business portfolio.  This posting is for one position that will have oversight of the Small/Medium Business bundle within the portfolio.  This position is within the Corporate Account Manager career path. It will play a highly visible role representing the Company at Statewide Collaboratives, MPSC meetings, internal leadership meetings - and is responsible for oversight of a bundled group of energy efficiency programs.  In addition, this role will develop collaborative relationships within the Customer Experience organization including leadership and other stakeholders. The Lead will manage large projects in a rapidly changing environment and pivot quickly between design challenges, implementation, and market conditions. This position requires excellent planning, budgeting, and people-management skills. LEARN MORE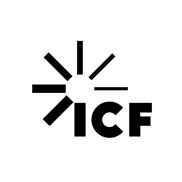 Energy Efficiency Pilot Programs Lead
ICF is searching for a candidate who will support initiatives to promote our energy efficient pilot programs in Michigan.  This position will require frequent coordination with clients, subcontractors and industry leaders and organizations.
Contribute to the management of a multi-functional project team comprised of technical and marketing specialists (ICF internal staff and sub-contractors) to ensure timely and professional completion of all tasks and achieve annual program goals.
Oversee all external communication activities to make certain all messaging is accurate and consistent.
Work to develop strategies to influence market adoption of energy efficiency services.
Manage budgets and resources to maximize efficiencies.
Develop and implement long-term business plans for growing energy efficiency work in the residential sector throughout the state.
Assist in the development and implementation of program marketing and outreach strategies; build and maintain relationships with key industry organizations; respond to stakeholder questions and requests; coordinate with the ICF's subject matter experts; and work closely with the client(s) to achieve program goals. LEARN MORE
Program Manager - Energy Efficiency
The Program Manager (PM) will lead the delivery of energy efficiency and direct installation services to utility customers. With a focus on program development and implementation, treating energy efficiency as a production resource. The PM will manage the daily operations of a weatherization program designed to support and educate customers. This includes managing the local team and handling communication with the operations team and the utility client. In addition, this candidate will have the capacity to support market transformation initiatives and other directives to improve the value proposition for energy efficiency within the team. LEARN MORE
Energy Educator
The Energy Educator will provide field support for targeted outreach and lead generation for residential utility customers. The goals of successful outreach are to (1) provide prequalified leads to trade allies; (2) build and strengthen relationships with property management stakeholders, as well as community partners; and (3) conduct comprehensive energy assessments. LEARN MORE
Sustainability Sales Consultant 
Exciting opportunity for an accomplished, entrepreneurial, and highly motivated Sustainability Consultant to join an established a rapidly growing team to drive positive outcomes for our clients and the continued growth of our business across EMEA. Build relationships with future clients and maintain those. Work a territory effectively to maximize marketing and sales efforts. Directly lead client engagements to provide suitable and relevant strategic advice on sustainability structure, strategy, and disclosures. Work with business development consultants to drive the business, reporting directly to and partnering with the Managing Director on both business opportunity and client-driven initiatives. LEARN MORE
Director of Sustainability and Resilience
The Director of Sustainability and Resilience will provide leadership on all aspects of campus sustainability and resilience by identifying and coordinating opportunities to advance sustainability at Michigan Tech. This position will enhance ongoing campus-wide sustainability efforts in academics, research, and campus to significantly propel Michigan Tech's sustainability commitments forward. This position will report to the Chief Financial Officer and Senior Vice President for Administration's unit. LEARN MORE
Program Director Horticulture/Landscapes
Are you a seasoned, sustainability-minded professional in the horticulture or landscape management field, looking to increase your impact by building a cutting-edge new training program? Do you want to be a part of an exciting, interdisciplinary academic team that is breaking down barriers between health, food, economic prosperity, and environmental resilience in southwest Michigan? Kalamazoo Valley may have the perfect opportunity for you. LEARN MORE
Grand Travers Conservation District
Nature Day Camp Coordinator
Nature Day Camp Specialist
Environmental Education Assistant
LEED Green Rater/HERS Rater
The DataBased+ studio within dbHMS delivers research-driven, human-centered design support services to clients with a vision for industry-leading performance across sustainability, resilience, human health and wellness, and operating cost. Green Raters work with single family and multifamily residential building projects from the design through construction stages. The consultant will liaison directly with the project team's architects, engineers, and general contractors to ensure successful green building certification outcomes. Daily responsibilities will include both office-based and field-oriented review of plans and buildings under construction and may include some existing building work.LEARN MORE
Our statewide energy nonprofit is looking for an Energy Specialist who can help us fulfill our mission of guiding communities towards more energy efficiency and sustainability. The Energy Specialist is part of an integrated team of professionals with expertise in "green" building sciences, energy, business development, project management and fundraising. Michigan Energy Options offers a competitive wage that is commensurate with experience and ability. LEARN MORE
West Michigan Crew Member
The West Michigan Crew Member will work with Restoration staff to plan and direct work implementing invasive/exotic species removal using mechanical and/or chemical methods, conducts species monitoring and performs preserve management and maintenance activities.  The applicant will use GPS and geographic information systems (GIS) to identify, record and map native and non-native, invasive species. The applicant will use and maintain equipment, power tools, vehicles, trailers and GPS units. The successful applicant will be able to navigate natural areas with map and GPS.   LEARN MORE
Black Membership Organizer - Application Deadline February 1, 2021
The Black Membership Organizer is responsible for supporting and expanding the capacity of the Climate Justice Alliance Black Caucus by working in collaboration with the Black membership, Black Caucus leadership to manage priorities and develop a long term strategy for organizing. The Black Caucus Organizer will work as part of the Organizing  team, and will report to the Organizing Director. This is a remote position, with Southeast residence preferred but not required.  LEARN MORE
Director of Social Impact & Sustainability
The Director of Social Impact & Sustainability will be a key member of the management team and will partner with the executive team to develop and execute the company's social Impact & sustainability initiatives, leading the implementation of the Company's ESG (environmental, social, governance) efforts. We are in search of a leader to drive awareness surrounding Economic Responsibility, Ethical Responsibility, and Philanthropy. This role is based out of our Grand Rapids, MI headquarters and supports our U.S. operations and reports directly to the CEO. The Director will be accountable to coordinating efforts with Corporate CSR. LEARN MORE
Conservation Planner
The Chippewa Luce Mackinac Conservation District (CLMCD) is seeking enthusiastic applicants to serve as a Conservation Planner. The objective of the Conservation Planner is to increase the number of producers seeking technical assistance and program financial assistance through the Natural Resources Conservation Service (NRCS) Environmental Quality Incentives Program (EQIP) & Conservation Stewardship Program (CSP) as well as the leading producers towards environmental verification through the Michigan Agriculture Environmental Assurance Program (MAEAP) and enrollment under the Michigan Qualified Forest Program (QFP). The candidate will be based in Sault Ste. Marie, Michigan and will include assignments in all of Chippewa, Luce, and Mackinac counties. Duties will be performed under the direction of the CLMCD Executive Director and the NRCS District Conservationist. LEARN MORE
Green School Coordinator
As a program of EcoWorks we empower youth to make their communities more sustainable and become leaders in Michigan's green economy. Recruit and convene groups of students, school staff, and faculty to serve as a schools' green teams in elementary, middle, and high schools Support teachers and administrators to incorporate Detroit-specific sustainability lessons into their curriculum Support Green Team students in carrying out projects to make their homes and communities more sustainable, focusing on environmental justice issues such as climate change mitigation and resilience, energy and water security and food sovereignty Facilitate opportunities for parents to participate in home energy conservation and other sustainability initiatives Contribute to program development and administration through communications, event planning, leadership programming, lesson development, energy analysis, etc. Serve as a role model and mentor students for success in college and future careers Maintain safe, justice-minded, productive, and enjoyable work environment. LEARN MORE
Environmental Compliance Specialist/Engineer
As an Environmental Compliance Specialist or Engineer with Fishbeck, you will be at the forefront of ensuring environmental compliance for our clients. Build relationships with and work alongside industry leaders and government agencies to assess environmental impacts, propose creative solutions for clients to maintain compliance, and manage regulatory oversight of projects. LEARN MORE
Office Coordinator
Are you someone who values working with people of diverse backgrounds? Are you committed to positive change within our local communities? If so, this position may be perfect for you! This is a great opportunity to work within the largest neighborhood association in Grand Rapids. We are looking for a special person with strong time management and organizational skills to provide administrative support to the Creston Neighborhood Association. In this position you will work with our Executive Director and will be responsible for administrative tasks including basic bookkeeping, fund development and office management tasks. LEARN MORE
Marketing Director
ECT seeks a marketing professional to lead brand development and management, organizational positioning, corporate communications, and lead generation, qualifications, and conversion support.  LEARN MORE
Pittsburgh 2030 District Senior Director
Green Building Alliance's (GBA) Pittsburgh 2030 District Senior Director leads the efforts to facilitate and implement the ongoing success of the Pittsburgh 2030 District program while advancing innovative energy solutions for the Western Pennsylvania region. This position will oversee the Pittsburgh 2030 District which encompasses Downtown, Oakland, the Northside, Uptown, and Strip District neighborhoods as well as District Affiliates across Western Pennsylvania. LEARN MORE
Executive Director, Community Homeworks, Kalamazoo 
Community Homeworks is a non-profit organization with a mission "to empower our low-income neighbors to maintain safe, sustainable, and dignified homes". The Executive Director is the Chief Executive Officer of Community Homeworks, responsible for the organization's consistent achievement of its mission, strategy, goals, and objectives, reporting directly to the Board of Directors. The Executive Director has overall responsibility and accountability for the organization's performance including programs and services, talent management, resource acquisition and allocation. This individual must be open and innovative, seeking permanent and practical solutions to poverty reduction. LEARN MORE
Creative Content Manager
The Creative Content Manager reports to the Communications Director. They are responsible for the following:  Shaping visual content strategy: Working with the Communications Director and Programs Team to develop new ideas for content that will resonate with key audiences and drive people to take action. Producing video: Shooting, editing and producing short, shareable videos that appeals to new and existing audiences and that drives people to take action, donate, and/or get involved. Writing scripts: Write video scripts and storyboards, with input from Communications Director to make sure content is aligned with organizational goals, and in consultation with the Political and Outreach team to identify interviewees and local angles. Managing production schedule: Owning and communicating the schedule for video production, planning backwards to make sure videos are finished on deadline, identifying where staff support is needed and delegating clearly. Building and managing a content library: Creating and managing a library of videos, facts/memes, photographs, gifs, and graphics organized by issue topic for easy access. Traveling to tell stories from the field: Spends some time outside of the office to interview people, cover community meetings, and capture visual content needed to tell great stories. LEARN MORE
Southeast Michigan Regional Coordinator
The Michigan League of Conservation Voters is seeking a full-time Southeast Michigan Regional Coordinator to build power, presence and relationships on behalf of our organization and to organize citizens to get involved in making the protection of Michigan's land, air and water a political priority. LEARN MORE
Our Water Our Vote Activist
Our Water Our Vote Activists will be responsible for the following: Will be assigned to the region closest to their location and will report to their assigned Regional Organizer, Attend bi-weekly professional development training, Work with the Political and Outreach team to grow a strong, sustainable team of volunteers advocating for stronger protections for our air, land, water, and public health, Assist the Regional Organizer(s) in recruiting and developing a network of community members and community stakeholders to engage in the electoral program and pipeline, neighborhood member chapter development, and regional issue advocacy engagement projects, Assist in creating, organizing, and implementing a steady drumbeat of advocacy opportunities that further or fit into Michigan LCV's issue, accountability, electoral or public education campaigns, Work with the Political and Outreach team to provide coaching and training to assist with the development of volunteer leaders, Organize and attend community events and meetings, as well as key points on the local political circuit, to build presence and better connect to existing networks and potential partners, Perform data entry in the Voter Activation Network (VAN) to ensure the accuracy and well-being of regions' supporter database. LEARN MORE
Mechanical Engineer and Electrical Engineers 
We're looking for highly motivated, passionate individuals to join our growing team. Working at E3M Solutions means you'll be a part of a company that rewards hard work and innovation. We pride ourselves in serving our clients in the best way possible while allowing our employees to learn and grow both personally and professionally. We don't hire positions, we hire people who want to grow with us. We are looking for engineers who aren't afraid to push the limits and ask great questions. If that sounds like you or someone you know, we'd love to connect! LEARN MORE
Energy Advisor I
This Energy Advisor I is primarily responsible for providing our services directly to homeowners, landlords, building owners and other utility customers. You will provide expert advice and coordination for our programs while recommending specific modifications to electric and/or gas systems; you will also convince prospective clients of the improved efficiency that our services will bring. This role combines field work with office time (typically 3 field days to 2 office days per week). You will also be working with others who are passionate about energy efficiency and making a positive impact on the industry. LEARN MORE
Energy Engineer I
The Energy Engineer is primarily responsible for providing expert technical support to customers and trade allies. In this role, you will provide energy advice and coordination services for the energy efficiency programs; these services include: building maintenance, lighting, controls, heating, ventilation, and air conditioning (HVAC) systems for energy efficiency and comfort. This is a client-facing role in which you will interact with and provide customers with advice and recommendations on the solutions that best suit their needs. You will also be working with others who are passionate about energy efficiency and making a positive impact on the industry LEARN MORE
Marketing Department Professional
Eden Foods - Clinton, Michigan (Lenawee County) seeks full-time Marketing help. Experience and willingness needed. Teamwork and communication skills are necessary. Food knowledge is helpful. Good work, good people, good food, good benefits. LEARN MORE
Territory Sales Manager
Eden Foods - Clinton, Michigan (Lenawee County) seeks territorial sales managers throughout the USA and Canada. Relationships and merchandising are the focus. Travel required. Knowledge of natural foods and professional experience a must. Good work, good people, good food, good benefits. LEARN MORE
Companies wishing to post positions on our website are encouraged to email admin@usgbcwm.org with your job posting, a copy of your logo and a link to the online posting.