Current Green Jobs
Join our mailing list to be the first to hear of new opportunities.
Senior Project Manager - Building Performance
Foresight Management is looking for a Project Manager to work on all aspects of green building certification for our commercial projects. The Sustainability Project Manager will be working in a highly collaborative work environment with other junior and senior-level consulting staff. This person will manage the delivery of our multi-disciplinary contracts, cultivate deeper relationships with our clients, and WOW project teams by exceeding expectations. LEARN MORE
Sales Coordinator
We are seeking a Sales Coordinator to add to our dynamic and growing team. The Sales Coordinator will work within our Sales and Marketing team, to support, organize, administer, and implement various revenue generating activities. The person who fills this position will need to be comfortable working with a variety of teammates on a variety of projects simultaneously. Thus, a highly organized person who finds joy in implementing regularly scheduled activities while being responsive to unplanned opportunities and projects is a perfect fit. LEARN MORE
Business Development Representative
We are seeking a Business Development Representative to add to our dynamic and growing team. The Business Development Representative duties include researching prospective clients, qualifying leads, reaching out to prospects, earning trust, and setting up introductory appointments. LEARN MORE
Sustainability Manager
We are seeking a project manager with a passion for sustainability to add to our dynamic team. The project manager duties include planning, organizing, implementing and administrative oversight for the timeliness, technical accuracy, and customer satisfaction of assigned projects. The Sustainability Manager will be responsible for delivery of projects related to manufacturing, chemistry, carbon strategy, product certifications, waste, ESG Reporting, and more. This person will manage the delivery of our multi-disciplinary contracts, cultivate deeper relationships with our clients, and WOW project teams by exceeding expectations. LEARN MORE
Sustainability Client Associate
Foresight Management is looking for a Sustainability Client Associate to work on all aspects of projects related to sustainability for our clients. The Sustainability Client Associate will be assisting our team of project managers on topics related to manufacturing, chemistry, carbon strategy, product certifications, waste, and more. This person will manage the delivery of our multi-disciplinary contracts, cultivate deeper relationships with our clients, and WOW project teams by exceeding expectations. LEARN MORE
Sustainability Intern
Foresight Management is looking for a Sustainability Research Intern to research topics related to sustainability, environmental engineering, carbon, climate change, chemicals, ESG reporting, climate tech, or cleantech industries and practices. The scope and focus of research projects will be decided collaboratively with the sustainability team and can build upon personal interests or classroom assignments when applicable. Sustainability Research Intern will be expected to periodically present on the research to the larger sustainability team and Foresight . LEARN MORE
Contract Graphic Designer
We are seeking a Graphic Designer to add to our dynamic and growing team on a contract basis. The Graphic Designer will work within our Marketing team to develop and work on a wide range of marketing objectives while staying true to the Foresight brand. This person will need to be comfortable working with a variety of teammates on a variety of projects simultaneously, staying ahead of best practices and industry trends, and is extremely detail oriented. This person will take direction from and report to our Creative Director. LEARN MORE
Director of Legislative Affairs
The Michigan Energy Innovation Business Council (Michigan EIBC) and Institute for Energy Innovation (IEI) are hiring a full-time Director of Legislative Affairs to coordinate our work at the Michigan legislature and support other policy efforts. The chosen candidate's policy portfolio will include legislative advocacy including meetings with legislators and testimony in front of committees, analyzing the impact of legislation on the advanced energy industry, support of the development of legislative priorities and key legislation, support of advanced energy sector-specific initiatives, including research and report writing, communication, and collaboration with members of the advanced energy industry.  LEARN MORE
Website Usability Intern
The Grand Rapids 2030 District is in need of a Website Usability intern to join their team! The end result of this internship is the creation of a user-friendly, visually striking, and responsive website that our members and visitors can utilize with ease. The intern will also create a report that will act as a roadmap for any individual who would like to replicate their work. This individual will have a working knowledge of HTML and CSS and has the ability to help solve problems that come with using a multi-user web platform. This person will be a creative thinker, self-starter, avid researcher, and team player who is up for the challenge. LEARN MORE
Senior Ecological Consultant
Selected candidate will work collaboratively with Davey Resource Group project developers, biologists, and project managers. The position involves a variety of work including water resources delineation, Section 401/404 permitting, stream/wetland restoration design and construction, technical report writing, and management of a variety of projects that include environmental planning, permitting, monitoring, construction, and management. The primary focus of this position is to not only provide senior level project management and expertise, but also perform a key role in the development of new projects, including preparation of proposals, grant writing, networking and identifying new client relationships and project opportunities.  LEARN MORE
Sustainability Senior Associate
A career in our Sustainability practice, within Risk Assurance Compliance and Analytics services, will provide you with the opportunity to assist clients in developing analytics and technology solutions that help them detect, monitor, and predict risk. Using advanced technology, we're able to focus on establishing the right controls, processes and structures for our clients to ensure that decisions are based on accurate information and assure that information provided to third parties is accurate, complete, and can be trusted.  LEARN MORE
Water, Air and/or Soil Remediation Manager
The Water, Air and/or Soil Remediation Manager is responsible for managing large remediation projects including large clean up, soil vapor extraction, chemical injection, bio-remediation and a lot of excavation. You will have the chance to oversee up to 20,000 tons of soil, project includes dig up contaminated soil and ship to facility for decontamination process. Working with state federal, pulling permits and stay in communication with regulatory agencies LDEQ, TCEQ, EPA. LEARN MORE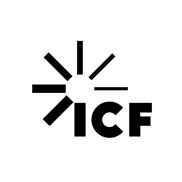 Energy Efficiency Customer Care Agent
As an Energy Efficiency Customer Care Agent, our successful team members perform in a variety of exciting areas geared to deliver an exceptional customer experience within ICF's commercial energy business. Our dedicated energy team delivers an exceptional customer experience through prompt and accurate processing of energy efficiency applications, and providing overall customer service in a specialized and technical environment. Our work includes detailed reviews of energy incentive applications for eligibility, finalization of energy applications and resultant payments, inbound and outbound support for applicants and program participants via phone and online chat, and other types of back office processing support for our utility clients and their customers. The daily work for this position requires a strong ability to focus on incoming and repetitive data, while maintaining careful attention to detail. LEARN MORE
Corporate Sustainability and Social Responsibility Manager
Define, develop and oversee corporate Stewardship strategy and related programs encompassing operations, supply chain, employee and community initiatives that support strategic business priorities and align with Gordon Food Service mission and Cornerstone Values. Examine and prioritize existing pillars of Sustainable Operations, Responsible Sourcing, Empowering People, and Supporting Community.  LEARN MORE
Sustainability Manager
Oversees all aspects of LDO's sustainability programs. Designs and develops corporate sustainability strategies in conjunction with overall Lear's ESG corporate strategies to ensure that business practices, products, and services are environmentally friendly and compliant with government rules and regulations. Promotes and explains the organization's sustainability philosophy to internal and external audiences/customers. Reports LDO's sustainability operating results to Lear corporate ESG. Fulfills LDO's customer sustainability inquires and compliance requests. Create sustainability benchmarks for Global Operations with oversight and guidance to Global Operations sustainability projects. LEARN MORE
Graduate Studies Adjunct Faculty – MA & MFA for Climate Action
The Master of Arts (MA) and Master of Fine Arts (MFA) Design for Climate Action programs will teach students to think and work creatively with zero-waste materials and processes, environmental and biophilic interventions, community co-design initiatives, and circular economic thinking. Businesses and corporations are increasingly playing an important role in carbon sequestration and the proposed programs aim to develop designers who can work with them in furthering sustainable goals and strategies. LEARN MORE
Environmental Remediation Project Manager
Antea USA, Inc. (Antea®Group) is seeking an Environmental Project Manager in our Novi, MI. This position is structured for someone with technical experience and expertise and will combine technical, financial, and interpersonal management skills while working with a team of engineers, geologists, health and safety specialists, and subcontractors. LEARN MORE
Digital Media Intern 
We are hiring! Are you passionate about climate justice and using social media for digital organizing? Michigan Climate Action Network is looking for a part-time social media intern to help us amplify our message and mobilize Michiganders to take climate action.
If you're passionate about solving the climate crisis, are always on top of the latest trending reels and TikToks, and know how powerful the right hashtag, tweet, or IGTV can be, let's talk!  LEARN MORE
Environmental Compliance Consultant - Remote
Work as a part of the Aeterra team on transaction due diligence engagements to identify potential environmental compliance deficiencies of industrial portfolio companies, and assist in evaluating associated business risks and potential corrective action costs.

Develop and help implement environmental management systems and programs for client companies.

Develop plans, permits or permit applications, regulatory reports, and procedures for air quality, hazardous waste management, spill prevention, and storm water and wastewater discharges.

Perform fieldwork such as storm water sampling, inspections, hazardous waste audits, preparation of waste and chemical inventories, training, and other on-site environmental compliance support.

Perform Phase 1 Environmental Site Assessments.

Manage multiple projects within scope, budget, and schedule expectations, while ensuring quality standards on project deliverables.

Prepare technical proposals and participate in business development.

Collaborate and coordinate with Aeterra staff throughout the US to meet internal and external timelines.

LEARN MORE
Engagement Manager, Sustainability (Part-time) - Remote
As part of the Unbuilt Labs Think Tank Ecosystem, the Venture Strategy Group brings world-class talent (We are more selective than Google and JPMorgan) to help business leaders anticipate change. Members of our team take on a hybrid role - as strategists at The VS Group and as researchers at the SI Think Tank where they conduct original research to ground emerging perspectives within a global, historical, social, and academic setting. We work with Executives, CXOs, Board Members, Startup Founders, as well as VCs to help them see around corners and sharpen their business strategy. We have answered questions for people from organizations such as McKinsey, EY, IBM, Microsoft, and the World Economic Forum. LEARN MORE
Planner
Collaborate with diverse teams of interdisciplinary professionals to complete community and campus planning projects, participate in team meetings involving internal colleagues, consultants, and/or clients, share findings and recommendations with meeting participants, work closely and collaboratively with team leadership to communicate planning issues, opportunities, and recommendations to a wide variety of stakeholders as part of public meetings, integrate planning elements such as social justice, housing, transportation, green infrastructure, open space, redevelopment, sustainability, and resiliency into plans and designs, coordinate effectively with all technical professionals – including internal teammates, subconsultants and client technical staff – to assemble, process and analyze a highly diverse range of data, support production of project presentations, plan reports and all project deliverables to ensure an integrated and cohesive outcome, create graphics for inclusion in marketing proposals and materials to support business development efforts. LEARN MORE
Intern/Student - Sustainability Dept
Bachelors degree and at least 6 months of graduate coursework or experience in a related field, Comfort with quantitative data and ability to communicate such data for varied audiences, Proficiency with Microsoft Office, especially Excel, and familiarity with other databases, Experience with website maintenance and social media, Ability to balance multiple assignments and meet deadlines, Independence tempered by the ability to follow direction and develop/adhere to a work plan, Ability to interact professionally with staff and associates, Strong organizational skills evidencing attention to detail, Access to reliable transportation to and from the Detroit office, although virtual work may be required based on state and System requirements. LEARN MORE

Geographic Information Science Faculty (Adjunct)
Calvin University is seeking adjunct faculty to join the Department of Geology, Geography, and Environmental Studies to contribute to teaching in their online Masters in Geographic Information Science (MScGIS) program starting in Academic Year 21-22. LEARN MORE
Sustainability Sales Consultant 
Exciting opportunity for an accomplished, entrepreneurial, and highly motivated Sustainability Consultant to join an established a rapidly growing team to drive positive outcomes for our clients and the continued growth of our business across EMEA. Build relationships with future clients and maintain those. Work a territory effectively to maximize marketing and sales efforts. Directly lead client engagements to provide suitable and relevant strategic advice on sustainability structure, strategy, and disclosures. Work with business development consultants to drive the business, reporting directly to and partnering with the Managing Director on both business opportunity and client-driven initiatives. LEARN MORE
Director of Policy and Advocacy
We are looking to hire a Director of Policy and Advocacy, to scale the power of the Alliance to advance policy and civic engagement goals nationally within the context of the Green New Deal and the results of the 2020 elections. LEARN MORE
Green School Coordinator
As a program of EcoWorks we empower youth to make their communities more sustainable and become leaders in Michigan's green economy. Recruit and convene groups of students, school staff, and faculty to serve as a schools' green teams in elementary, middle, and high schools Support teachers and administrators to incorporate Detroit-specific sustainability lessons into their curriculum Support Green Team students in carrying out projects to make their homes and communities more sustainable, focusing on environmental justice issues such as climate change mitigation and resilience, energy and water security and food sovereignty Facilitate opportunities for parents to participate in home energy conservation and other sustainability initiatives Contribute to program development and administration through communications, event planning, leadership programming, lesson development, energy analysis, etc. Serve as a role model and mentor students for success in college and future careers Maintain safe, justice-minded, productive, and enjoyable work environment. LEARN MORE
Environmental Compliance Specialist/Engineer
As an Environmental Compliance Specialist or Engineer with Fishbeck, you will be at the forefront of ensuring environmental compliance for our clients. Build relationships with and work alongside industry leaders and government agencies to assess environmental impacts, propose creative solutions for clients to maintain compliance, and manage regulatory oversight of projects. LEARN MORE
Botanist/Ecologist/Wetland Scientist - Midwest
Environmental Consulting & Technology, Inc. (ECT) is interested in hiring a full time, Botanist/Ecologist to join our Natural Resources Service Line in the Midwest.   Strong plant identification is necessary and knowledge midwestern species, or the ability to quickly learn them is required.  Knowledge of threatened and endangered species, wetland delineations, and ecological restoration is a plus. LEARN MORE
West Michigan Regional Coordinator
This position reports to the Advocacy & Outreach Manager, is based in the Grand Rapids area, and is responsible for the following: Lead a team of organizers in targeted areas of Kent County, building measurable work for them in community engagement, issue education, canvassing (both virtual and in-person), and other tactics. Collaborate with a coalition of partners in Kent County to develop and execute a series of campaigns that elevate key issues for both local and state action. Organize and execute media events, town halls, volunteer canvassing efforts, local direct actions and other tactics to amplify and elevate our issues. Supervise a part-time organizer. Oversee and train part-time, capacity-building organizers doing 6-week programs of both virtual and in-person canvassing. Develop and lead a program to recruit, engage and grow opportunities for #OurWaterOurVote volunteer leaders, who will help drive local efforts around toxic contamination and voting access. Participating in all Michigan LCV political election work — doing the hard work of campaigning, which means volunteering yourself to do door-to-door field canvassing, text and phone banking, and attend campaign events. Keeping a steady pulse on the local political lay of the land and local environmental issues, sharing that knowledge with staff and key partners, and using those issues and opportunities to engage Kent County residents in Michigan LCV's work LEARN MORE
Major Gifts Manager
The Michigan League of Conservation Voters is seeking a full-time Major Gifts Manager to raise financial support for our organization by cultivating and stewarding a group of qualified donors, increasing the donor retention rate, and growing levels of giving and involvement. LEARN MORE
Energy Advisor I - Grand Rapids
This position is primarily responsible for providing our services directly to homeowners, landlords, building owners and other utility customers. You will provide expert advice and coordination for our programs while recommending specific modifications to electric and/or gas systems. You will also convince prospective clients of the improved efficiency that our services will bring. This role combines field work with office time. LEARN MORE
Companies wishing to post positions on our website are encouraged to email admin@usgbcwm.org with your job posting, a copy of your logo and a link to the online posting.