Current Green Jobs
Join our mailing list to be the first to hear of new opportunities.
Search through our current postings of the best green jobs in West Michigan & beyond.
Sponsored Research Analyst, Grand Rapids
VAI is currently hiring a sponsored research administrator (VAI title is: Sponsored Research Analyst). In this position, you will join the Office of Sponsored Research team where you will be responsible for providing cradle-to-grave administration of a complex sponsored research portfolio for interdisciplinary researchers and labs. LEARN MORE
Pittsburgh 2030 District Senior Director
Green Building Alliance's (GBA) Pittsburgh 2030 District Senior Director leads the efforts to facilitate and implement the ongoing success of the Pittsburgh 2030 District program while advancing innovative energy solutions for the Western Pennsylvania region. This position will oversee the Pittsburgh 2030 District which encompasses Downtown, Oakland, the Northside, Uptown, and Strip District neighborhoods as well as District Affiliates across Western Pennsylvania. LEARN MORE
Executive Director of Facilities and Operations
The Executive Director for Facilities & Operations provides leadership in the construction, use and management of school and district facilities. LEARN MORE
Culture and Climate Consultant (200 days/year) Two Vacancies
The Culture and Climate Consultant provides leadership, assistance and professional learning for school leaders, leadership teams and teachers to support the design, implementation and sustainability of positive school culture and climate practices. (This is a yearly grant-funded position. Continuation of this position is contingent upon state funding). LEARN MORE
Adjunct Instructor 1 - Architecture and Facility Management
The Architecture and Facility Management Department seeks applications for a part-time, temporary faculty position. Responsibilities involve teaching one or more courses in the following degree programs: AAS in Architectural Technology or BS in Architecture and Sustainability. LEARN MORE
Executive Director
Clean Fuels Michigan (CFM) is searching for an individual to fill the role of Executive Director. CFM is looking for a qualified individual to advance the organization's mission and members' priorities. CFM is a statewide non-profit organization comprised of businesses and industry stakeholders dedicated to growing a clean and high-tech transportation industry in Michigan. We are driven by members in the business community and organizations that believe in economic growth in a sustainable environment. One of the most important roles that CFM serves is to advance the interests of its members in the public policy arena. The Executive Director is responsible for overseeing administration, programs and strategic plan for the organization. Other key duties include fundraising, marketing and community outreach. LEARN MORE
Executive Director
EcoWorks is at the forefront of a just and equitable transition to a low carbon future. Are you the leader we seek to take EcoWorks to the next level? If you are a dynamic leader with a passion for climate justice and community development, please read on. We're looking for someone with the vision, fundraising and communication skills, and operational experience who can lead this innovative, diverse and strategically powerful nonprofit to continue and expand its impact throughout Detroit, the state of Michigan and beyond. LEARN MORE
Co-Director youth Energy Squad
The Youth Energy Squad, a program of EcoWorks, is a model green schools program that has grown from serving one school in 2010 to over 65 schools in the coming 2020-21 school year. We need someone who is driven to take ownership for all elements of the program, from budgeting and grant reporting to staff development and building collaborative relationships with dozens of schools and partners. The right leader will work collaboratively with an existing Co-Director and Program Manager to ensure excellence in our day-to-day work while continuing to move us toward our ambitious long-term vision of growing the next generation of green leaders in Detroit, Southeast Michigan, and beyond. LEARN MORE
Operations and Development Manager
We seek a leader who can work holistically to make the organization stronger by managing our operations smoothly and growing our fundraising and outreach. Because of the dual nature of the role, strong candidates will offer both strong organizational and administrative skills paired with the ability to develop and implement a strategy to raise funds from a variety of donors. Flexibility, a willingness to plug in where needed, and a sense of ownership for project outcomes are essential. LEARN MORE
Senior Energy Engineer - Sustainable Energy Use
DNV GL – Energy North America's Program Design and Implementation group is seeking a Senior Engineer to join our Business Services team, which provides support to our energy efficiency implementation programs across the United States. This position will work in support of utility-sponsored programs that encourage energy efficiency in commercial, industrial, schools and government buildings. LEARN MORE
Marketing Specialist
DNV GL - Energy's Sustainable Use group is seeking a Marketing Specialist to join our team in executing a marketing strategy with the goal of increasing awareness and engagement of our business energy efficiency programs to our commercial and industrial customers. The proposed Marketing Specialist will aid in the tactical execution role for our customer-first, integrated marketing campaigns. You will join a team that drives functional marketing efforts, supporting the development, implementation and assessment of annual marketing strategies and integrated campaigns. You will collaborate closely with our creative team on projects requiring design, copywriting and production support to bring plans and ideas to life. Once events can be safely attended, you will be in charge of a robust event calendar. This position is based out of Okemos, MI. LEARN MORE
Energy and Sustainability Analyst - Chicago
Reporting to the and working under the general supervision of a Regional Manager and Portfolio Energy Managers, the Energy & Sustainability Analyst may support one or multiple clients in a region. Generally responsible for clients' utility cost management, tracking energy savings, and analyzing and reporting the portfolio's energy consumption and costs. LEARN MORE
Sustainability Coordinator
The Sustainability Coordinator assumes responsibility for championing sustainability at the Academy for Global Citizenship by working with staff, families and students school-wide. The Sustainability Coordinator is responsible for promoting sustainable operations, curriculum and culture at AGC. The Sustainability Coordinator serves as a member of the Administrative Team and reports to the Principal. LEARN MORE
Architect
With some supervision from the Manager of Architecture (VP or Director), this position assists in the development of the design work; leads in the production of technical drawings and specifications; coordinates the related work of the other disciplines; and assumes in-house construction administration duties on projects of moderate size and complexity. LEARN MORE
Executive Director, Community Homeworks, Kalamazoo 
Community Homeworks is a non-profit organization with a mission "to empower our low-income neighbors to maintain safe, sustainable, and dignified homes". The Executive Director is the Chief Executive Officer of Community Homeworks, responsible for the organization's consistent achievement of its mission, strategy, goals, and objectives, reporting directly to the Board of Directors. The Executive Director has overall responsibility and accountability for the organization's performance including programs and services, talent management, resource acquisition and allocation. This individual must be open and innovative, seeking permanent and practical solutions to poverty reduction. LEARN MORE
Municipal and Community Resilience Planner - Disaster Recovery Planning
The Institute for Building Technology and Safety (IBTS), a non-profit organization engaged in Puerto Rico's disaster recovery for nearly two years, has opportunities for a wide range of disaster recovery professionals. We are currently looking for individuals that would like to contribute to Puerto Rico's long-term disaster planning and mitigation efforts through several Community Development Block Grant – Disaster Recovery (CDBG-DR) programs focused on municipal and community group resilience planning. Expertise in the built and natural environment - including planning, design, engineering, market research and analysis, economics and policy analysis, and regulatory processes - will be critical to the recovery planning process. LEARN MORE
Climate Associate - Oakland County CA, September 2020 Start
Do you want to be part of developing an innovative climate adaptation project? Are you curious what it takes to develop a climate action, resilience, and equity plan? Bring your energy and enthusiasm to Alameda County's Sustainability Office.  The Climate Associate will develop resources that help the County's 20 agencies and over 9,500 employees take action to prevent climate change -- and address its effects. LEARN MORE
School Leader PreK-8 - Norton Shores
Muskegon Montessori Academy for Environmental Change (MMAEC), a PreK through 8th-grade school in Norton Shores, MI, is seeking a passionate School Leader.  MMAEC currently serves 161 students.  At MMAEC, our staff shares a collective dedication to fostering an environment for inclusion and learning.  Our passion is preparing students to be academically and environmentally excellent for sustained success in a global economy. LEARN MORE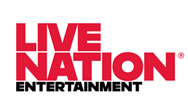 Regional Sustainability Coordinator - Eastern Region
The Venues Sustainability Team is seeking a Regional Sustainability Coordinator to help take our industry-leading Sustainability Rocks program to the next level. This role will work with venues in an assigned region which could include up to 20 locations. This is a part-time, seasonal, position with a 6-9-month duration and an estimated average of 20-30 hours per week. Hours per week vary depending on show schedule and business needs. Designated region and work location are to be determined but role should be based out of an owned and operated venue with local proximity to a concentration of operating venues. Due to travel requirements, easy access to a major airport is preferred. LEARN MORE
West Michigan Regional Coordinator
The Michigan League of Conservation Voters is seeking a full-time West Michigan Regional Coordinator to build power, presence and relationships on behalf of our organization and to organize citizens to get involved in making the protection of Michigan's land, air and water a political priority. LEARN MORE
Account Manager - Jackson, MI
ICF currently seeks a full-time Account Manager for our office in Jackson, Michigan.  This position provides project management support across residential and commercial energy efficiency projects with a specific focus on delivering an exceptional customer experience to program participants. This role involves direct interaction and coordination across local energy efficiency implementation teams, the customer operations team, and client representatives to ensure the client expectations are met or exceeded. The ideal candidate will have experience coordinating project activities, monitoring and contributing to project deliverables, identifying and supporting process improvements for projects that span multiple functional areas. LEARN MORE
Statewide Coordinator Part-Time Position Available Immediately
Job Description: The American Sustainable Business Council –– is seeking a qualified candidate to serve as our Statewide Coordinator for Michigan The Statewide Coordinator is responsible for managing its policy and campaign initiatives to build a more just and sustainable Michigan. The Statewide Coordinator is responsible for directing and building a coordinated effort between Michigan business groups and the American Sustainable Business Council. The Michigan Sustainable Business Initiative will be the vehicle through which to advance these collaborative efforts The Coordinator works to educate, engage and mobilize business leaders throughout the state to build a business voice and power for a sustainable economy. LEARN MORE
Mechanical Engineer and Electrical Engineers 
We're looking for highly motivated, passionate individuals to join our growing team. Working at E3M Solutions means you'll be a part of a company that rewards hard work and innovation. We pride ourselves in serving our clients in the best way possible while allowing our employees to learn and grow both personally and professionally. We don't hire positions, we hire people who want to grow with us. We are looking for engineers who aren't afraid to push the limits and ask great questions. If that sounds like you or someone you know, we'd love to connect! LEARN MORE
Energy Advisor II - Telecommunications
The Energy Advisor II is responsible for providing our services directly to homeowners, landlords, building owners and other utility customers. You will provide expert advice and coordination for our programs while recommending specific modifications to electric and/or gas systems; you will also convince prospective clients of the improved efficiency that our services will bring. This role combines fieldwork with office time (typically 3 field days to 2 office days per week). responsible for providing leadership and continual training to a team of Energy Advisors assigned to one of the energy efficiency programs. This position will provide energy advice and coordination services for customers—including trade partner facilitation—and will identify opportunities regarding energy efficiency and introduce the various prescriptive and custom incentive measures that pertain to the customer segment. You will also be working with others who are passionate about energy efficiency and making a positive impact on the industry. LEARN MORE
Marketing Department Professional
Eden Foods - Clinton, Michigan (Lenawee County) seeks full-time Marketing help. Experience and willingness needed. Teamwork and communication skills are necessary. Food knowledge is helpful. Good work, good people, good food, good benefits. LEARN MORE
Territory Sales Manager
Eden Foods - Clinton, Michigan (Lenawee County) seeks territorial sales managers throughout the USA and Canada. Relationships and merchandising are the focus. Travel required. Knowledge of natural foods and professional experience a must. Good work, good people, good food, good benefits. LEARN MORE
Director of Water Resources
MPC is hiring a full-time Director of Water Resources to continue to build the organization's environmental policy and programming. In the immediate term, the focus is on water supply and stormwater initiatives, with an eye toward growing the program to more expansively target climate resilience and other pressing environmental challenges. The ideal candidate will have the ability to manage the existing work plan while envisioning and building toward greater impact. LEARN MORE
Companies wishing to post positions on our website are encouraged to email admin@usgbcwm.org with your job posting, a copy of your logo and a link to the online posting.