Current Green Jobs
Join our mailing list to be the first to hear of new opportunities.
Search through our current postings of the best green jobs in West Michigan & beyond.
Sponsored Research Analyst, Grand Rapids
VAI is currently hiring a sponsored research administrator (VAI title is: Sponsored Research Analyst). In this position, you will join the Office of Sponsored Research team where you will be responsible for providing cradle-to-grave administration of a complex sponsored research portfolio for interdisciplinary researchers and labs. LEARN MORE
Head of Public Affairs and Sustainability, Copenhagen, Sonderborg, Syddanmark
The Head of Group Public Affairs and Sustainability at Danfoss has the leading role in developing, implementing and maintaining our global position and license to operate as a global leader in the field of energy efficiency, sector integration and electrification. LEARN MORE
Intern, Green Communities, Washington D.C.
The 2020 Green Communities Intern supports the launch of the 2020 Enterprise Green Communities Criteria as a member of the Building Resilient Futures team. The Enterprise Green Communities Criteria is a national green building program designed explicitly for the affordable housing sector. Currently active in 42 states, the Criteria is an influential tool in shaping the quality of affordable housing. We released an update to our Criteria in January 2020 and are now developing tools and trainings to build the ability of the affordable housing sector to understand and implement the latest features of the program. The person in this position will support this work in three ways: through helping to coordinate and support tool development for our 2020 Criteria launch trainings, through supporting our green affordable housing certification process, and through researching impacts of climate change on vulnerable populations. LEARN MORE
Packaging Sustainability Program Manager
Perrigo Company is dedicated to making lives better by bringing high quality and affordable self-care products that consumers trust everywhere they are sold. Help us do it. The packaging sustainability program manager is responsible for driving execution to ensure Perrigo CSCA meets its Packaging Sustainability goals and maintains compliance against customer sustainability goals. This is to be accomplished through execution of sustainable packaging projects, activities, procedures, standards and system administration as defined and directed by the broader sustainability steering team and CSCA Commercial Leadership. LEARN MORE
Efficiency & Sustainability Coordinator - CRMH
This position will support Carilion's hallmarks of service excellence and quality for all job responsibilities. The Efficiency and Sustainability Coordinator is the primary staff trainer and educator on the CMC campus, focused on efficiency and sustainability programs, projects, and campaigns. This position coordinates, facilitates, and tracks programs that reduce inefficiencies and are environmentally sustainable across multiple departments and locations. This position supports a comprehensive sustainability program. This includes involvement in waste minimization and energy waste reduction campaigns, process and program efficiency evaluations including cost reduction efforts through supply waste reduction, linen efficiency, and staff communication and education. LEARN MORE
Recycling Coordinator
We are looking to bring on a Recycling Coordinator with excellent communication and negotiation skills. They'll also need a business acumen with a problem-solving attitude. The Recycling Coordinator role is vital to our success, and you will be an essential member of this growing team. On the day-to-day, you can expect to interact with our customer and several teams across the organization, specifically members of our Strategy Team. Additionally, you will be responsible for executing on a varying list of strategic deliverable's. As an Recycling Coordinator, you will be pivotal in driving UCBZeroWaste / UsedCardboardBoxes.com (UCB)'s continued growth and customer retention. LEARN MORE
Climate Associate - Oakland County CA, September 2020 Start
Do you want to be part of developing an innovative climate adaptation project? Are you curious what it takes to develop a climate action, resilience, and equity plan? Bring your energy and enthusiasm to Alameda County's Sustainability Office.  The Climate Associate will develop resources that help the County's 20 agencies and over 9,500 employees take action to prevent climate change -- and address its effects. LEARN MORE
Resilience Associate
Are you concerned about the impacts of climate change on the most vulnerable communities? Join the Alameda County Sustainability Office team to support local community resilience. As a Climate Resilience Associate, you will use your research and communications skills to engage strategic partners from the County's 20 agencies in preparing our crucial social safety net programs for the impacts of climate change. LEARN MORE
School Leader PreK-8 - Norton Shores
Muskegon Montessori Academy for Environmental Change (MMAEC), a PreK through 8th-grade school in Norton Shores, MI, is seeking a passionate School Leader.  MMAEC currently serves 161 students.  At MMAEC, our staff shares a collective dedication to fostering an environment for inclusion and learning.  Our passion is preparing students to be academically and environmentally excellent for sustained success in a global economy. LEARN MORE
SR ENVIRONMENTAL ANALYST II
The Environmental Services' Sustainability Section is seeking an experienced Sustainability Environmental Analyst with significant applied leadership experience to support the Company's sustainability projects and reporting. The successful candidate will join a team who routinely collaborates with internal business partners, other Environmental Services staff, government agencies, and other external stakeholders. LEARN MORE
Environmental Compliance Specialist
BEL Environmental Engineering, (BEL) is a growing civil and environmental engineering consulting firm that specializes in the solid waste industry. BEL is dedicated to providing their clients with the highest quality of work and the best client experience while enabling our team members to develop to their fullest potential.  We are currently seeking an Environmental Specialist to join our team of dedicated and passionate professionals in Ann Arbor LEARN MORE
AFFILIATE FACULTY OF INSTRUCTION - ENVIRONMENTAL AND SUSTAINABILITY STUDIES 
The Environmental and Sustainability Studies (ENS) program at Grand Valley State University invites applications for an affiliate faculty member with expertise in interdisciplinary environmental and sustainability studies. The program is particularly interested in hiring an instructor with competency in one or more of the following areas: energy and climate change, environmental history, urban studies. LEARN MORE
Sustainability and Innovations 1
Responsibilities include providing assistance in: conducting background research, data acquisition and analysis, developing communication materials, public engagement support, and updating the City's internal and external sustainability-related materials. Provide supplementary staff support to energy and sustainability programs such as the City's Energy Commission, Environmental Commission, and community engagement activities. Support other relevant sustainability initiatives within the Sustainability and Innovations unit. LEARN MORE
AmeriCorps Green School Coordinator
The primary role of an AmeriCorps Green School Coordinator is to inspire and equip K-12 students, teachers, school administrators, parents and staff to make their schools and communities more sustainable. In partnership with schools in Southeast Michigan, including Detroit Public Schools Community District, you will help form and lead school green teams. With your support and guidance, green teams will assess their schools, set goals, and carry out hands-on greening projects that foster health, student learning, and community engagement while reducing environmental impacts and utility costs. This position will report to and be supervised by Program Co-Directors, Anna Balzer and Latia Leonard. LEARN MORE
Project Manager & Analytics Specialist III (Recycling Coordinator DPW Solid Waste Division)
Responsible for overseeing all of the Department of Public Works initiatives that relate to the recycling of solid wastes. The Department will soon be expanding its existing recycling efforts, to include offering recycling options where they currently are not available, including multi-family residential units, commercial establishments, city facilities, as well as parks and playfields. The newly created Recycling Coordinator will be responsible for successfully implementing these new initiatives as well as ensuring that existing recycling operations are maintained or exceeded. The Coordinator will be responsible for coordinating all aspects of the program, to include residential, commercial, municipal, and public space recycling. This position will be housed in our Solid Waste Division, and the selected individual will report the Superintendent of Solid Waste. LEARN MORE
Green Corp Crew Leader
 Crew Leaders co-lead, mentor and facilitate a crew of 10 Detroit youth, ages 14-18, working collaboratively on maintaining green spaces and various conservation service projects designed to build community and environmental stewardship. Projects include park maintenance, habitat restoration, neighborhood green space revitalization, maintaining trees and urban agriculture. LEARN MORE
Land Protection Director
Within the mission of the Land Conservancy, the Land Protection Director reports to the Executive Director and leads and oversees land protection programs and projects through conservation planning, project assessment, and transactional project management. The Land Protection Director is responsible for managing all aspects of conservation easements, land acquisitions and projects with community partners. Building relationships with partners, landowners, and funders is an important part of this work. The Land Protection Director works closely with other Land Protection staff, the Executive Director, and the Land Protection Committee to develop strategies for identifying land protection priorities, approaching landowners, funding, and partnership projects. The Land Protection Director shares responsibility with other land protection staff to work with the Conservation Easement Specialist for the monitoring and defense of conservation easements. LEARN MORE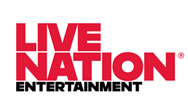 Regional Sustainability Coordinator - Eastern Region
The Venues Sustainability Team is seeking a Regional Sustainability Coordinator to help take our industry-leading Sustainability Rocks program to the next level. This role will work with venues in an assigned region which could include up to 20 locations. This is a part-time, seasonal, position with a 6-9-month duration and an estimated average of 20-30 hours per week. Hours per week vary depending on show schedule and business needs. Designated region and work location are to be determined but role should be based out of an owned and operated venue with local proximity to a concentration of operating venues. Due to travel requirements, easy access to a major airport is preferred. LEARN MORE
Sustainability Coordinator 
The Sustainability Coordinator will be working in a highly collaborative work environment with junior and senior level consulting staff. This person will work closely with project teams to advance project sustainability initiatives and third-party documentation requirements for programs including LEED, Net-Zero, WELL, LBC, ARC. The ideal candidate will help build upon the firm's thought leadership in sustainability by acting as a resource in this field, as well as helping to implement specific sustainability-related measures both within and without the office. LEARN MORE
Project and Sustainability Manager at John Ball Zoo
Reporting to the Director of Facilities, Planning & Sustainability, the Project and Sustainability Manager works collaboratively with staff and guests to develop, coordinate, and promote effective sustainability initiatives to reduce the Zoo's impact on the environment.  This position also provides technical and administrative support to manage projects as assigned by the Director of Facilities. LEARN MORE
Sustainability Technology and Management Adjunct Instructor
Teach courses in Sustainability Technology and Management based on instructor's qualifications. Evaluate and grade students' class work, assignments and papers.  Prepare and deliver instructional materials (i.e. syllabi, homework assignments, and handouts) in person and/or on-line.  Initiate, facilitate, and moderate classroom discussions.  Compile, administer, and grade examinations.  Participate in required reporting processes (i.e. grades, participation, etc.).   Assist students in connecting to college resources. LEARN MORE
Resident Director and Multicultural Liason 
The Resident Director fosters faith formation and personal development by providing leadership to student residents in one campus residence hall, supervising resident assistants and promoting multiculturally inclusive communities among a diverse student body. LEARN MORE 
GU Operations Manager
Green Umbrella seeks a collaborative, detail-oriented problem-solver to support the day to day operations of Greater Cincinnati's regional sustainability alliance. This full-time position will report to the Executive Director and work out of the Green Umbrella office in Madisonville. This role is being created to support our team as it seeks to increase its impact. LEARN MORE
Director of Global Sustainability Communications
The Director of Global Sustainability Communications leads the company's global sustainability communications strategy, plan and associated activities to ensure Amcor is recognized as the sustainability industry leader among key stakeholders including customers, NGOs, media, governments and employees. LEARN MORE
West Michigan Regional Coordinator
The Michigan League of Conservation Voters is seeking a full-time West Michigan Regional Coordinator to build power, presence and relationships on behalf of our organization and to organize citizens to get involved in making the protection of Michigan's land, air and water a political priority. LEARN MORE
Political and Outreach Manager
The Michigan League of Conservation Voters is seeking a full-time Political and Outreach Manager to work help drive our electoral, voter participation and regional outreach programs to deliver electoral wins and build political power for the protection of Michigan's land, air and water. LEARN MORE
Partnerships Manager
The Michigan League of Conservation Voters is seeking a full-time Partnerships Manager to build meaningful relationships with community and business leaders and existing and prospective donors across the state and develop and organize opportunities for action to protect Michigan's land, air and water. LEARN MORE
Major Gifts Officer
The Michigan League of Conservation Voters is seeking a full-time Major Gifts Officer to raise financial support for our organization by cultivating and stewarding a group of qualified donors, increasing donor retention rate, and growing levels of giving and involvement. LEARN MORE
Creative Content Manager
The Michigan League of Conservation Voters is seeking a Creative Content Manager to tell the stories of the most pressing land, air, and water issues facing Michigan and to amplify the voices of people and communities who are impacted by or connected to those issues. LEARN MORE
Assistant Executive Director
• Oversees the management of District finances (bill payment/invoicing/deposits/withdrawals/payroll) • Oversees annual financial audit • Assists with the development of annual District budget • Assists with coordination of District events • Oversees District fundraising activities • Provides general office administration and management • Serves as a liaison to the Board of Directors regarding District financials • Assists the Executive Director in District initiatives • Maintains District records and prepares District reports. LEARN MORE
Climate Change and Sustainability Researcher
CF is seeking a junior environmental consultant to support our Climate, Energy Efficiency, and Transportation line of business. You will be responsible for supporting ICF managers in winning, planning, and executing projects. You will be expected to work as part of 2 to 7 person teams to execute tasks related to the development and delivery of accurate, timely, and high quality products and services. You are likely to work on multiple projects, interact with all levels of staff, and have some client interaction. At ICF, you have an opportunity to apply your academic knowledge, gain exposure to major projects, and interact with experts and clients in the field, while also building content knowledge and consulting skills. LEARN MORE
California State Director
Clean Water Action and Clean Water Fund are seeking a State Director based in Oakland to oversee our programs in California.  Clean Water Action (CWA) is a national organization working for clean, safe, affordable water, prevention of health threatening pollution, creation of environmentally safe jobs and businesses, and empowerment of people to make democracy work. LEARN MORE
Michigan Environment Reporter
Bridge Magazine seeks an ambitious, adventurous reporter to cover Michigan's environment for our nonpartisan publication. You will have our lower and upper peninsulas as a canvas in one of America's great newsmaking states.  LEARN MORE
Michigan Business Outreach Consultant
We seek a dynamic and motivated individual to identify and organize business voices throughout Michigan in support of local, state and federal clean water and clean energy policies. This person will work with existing E2 members but also identify and help amplify the voices of other Michigan business leaders who care about both the environment and the economy. The ideal candidate has experience in organizing, volunteer management and recruitment, communications and clean water policy. Established business connections and contacts preferred. Job duties include identifying, organizing and amplifying good business messengers on the economic benefits of smart clean water and climate policies. This includes building relationships with business leaders and lawmakers, developing communication pieces (e.g., opinion pieces, press releases, amplifying E2 materials with media), and coordinating with other in-state partners. LEARN MORE
Hiring AmeriCorps Members for January 2020
Commonly known as the "domestic Peace Corps," AmeriCorps is a national service program governed by a federal agency – the Corporation for National and Community Service (CNCS) – and administered in Michigan by the Michigan Community Service Commission (MCSC). AmeriCorps is a network of local, state, and national service programs that connect Americans in intensive service to meet our country's critical needs in education, public safety, health and the environment. AmeriCorps members serve with nonprofits, public agencies, and faith-based and community organizations. Since 1994, AmeriCorps State members have provided needed assistance to millions of Americans across the nation. LEARN MORE
NRRC Headquarters Sustainability Coordinator 
Member Duties : Member Duties: During the 2020-2021 program year, the MCN VISTA member will continue working to implement a sustainability plan for the NRRC house and its environmental initiatives. This will involve researching and writing grant proposals to obtain funds for full implementation of this "healthy initiative,-the NRRC House" including plans for a greenhouse, vegetable, herb, medicinal, and rain gardens, play structures, a wind turbine, and solar panels and forging partnerships with corporate sponsors.To this end NRRC has already entered into a partnership with the Mississippi Watershed Management Organization to educate our staff about water use and run-off and implement a rain garden, and water cistern at the NRRC house. LEARN MORE
Statewide Coordinator Part-Time Position Available Immediately
Job Description: The American Sustainable Business Council –– is seeking a qualified candidate to serve as our Statewide Coordinator for Michigan The Statewide Coordinator is responsible for managing its policy and campaign initiatives to build a more just and sustainable Michigan. The Statewide Coordinator is responsible for directing and building a coordinated effort between Michigan business groups and the American Sustainable Business Council. The Michigan Sustainable Business Initiative will be the vehicle through which advance these collaborative efforts The Coordinator works to educate, engage and mobilize business leaders throughout the state to build a business voice and power for a sustainable economy. LEARN MORE
Mechanical Engineer and Electrical Engineers 
We're looking for highly motivated, passionate individuals to join our growing team. Working at E3M Solutions means you'll be a part of a company that rewards hard work and innovation. We pride ourselves in serving our clients in the best way possible while allowing our employees to learn and grow both personally and professionally. We don't hire positions, we hire people who want to grow with us. We are looking for engineers who aren't afraid to push the limits and ask great questions. If that sounds like you or someone you know, we'd love to connect! LEARN MORE
Project Coordinator 
This position is responsible for providing support to Energy Advisors ensuring that information is accurate, files are maintained and continuously reviewed, and provides continuous communication with business contacts. This position is additionally responsible for managing customer grant processing, informing energy advisors of expiring grants and applications, and assisting customers and clients. LEARN MORE
Marketing Department Professional
Eden Foods - Clinton, Michigan (Lenawee County) seeks full-time Marketing help. Experience and willingness needed. Teamwork and communication skills are necessary. Food knowledge is helpful. Good work, good people, good food, good benefits. LEARN MORE
Territory Sales Manager
Eden Foods - Clinton, Michigan (Lenawee County) seeks territorial sales managers throughout the USA and Canada. Relationships and merchandising are the focus. Travel required. Knowledge of natural foods and professional experience a must. Good work, good people, good food, good benefits. LEARN MORE
Director of Water Resources
MPC is hiring a full-time Director of Water Resources to continue to build the organization's environmental policy and programming. In the immediate term, the focus is on water supply and stormwater initiatives, with an eye toward growing the program to more expansively target climate resilience and other pressing environment challenges. The ideal candidate will have the ability to manage the existing work plan while envisioning and building toward greater impact. LEARN MORE
Companies wishing to post positions on our website are encouraged to email admin@usgbcwm.org with your job posting, a copy of your logo and a link to the online posting.